LifeSelector Deal
Activate Deal
---
84% off LifeSelector Coupon
33% off at $19.95 for 525 credits or 84% off at $99.95 for 5,250 credits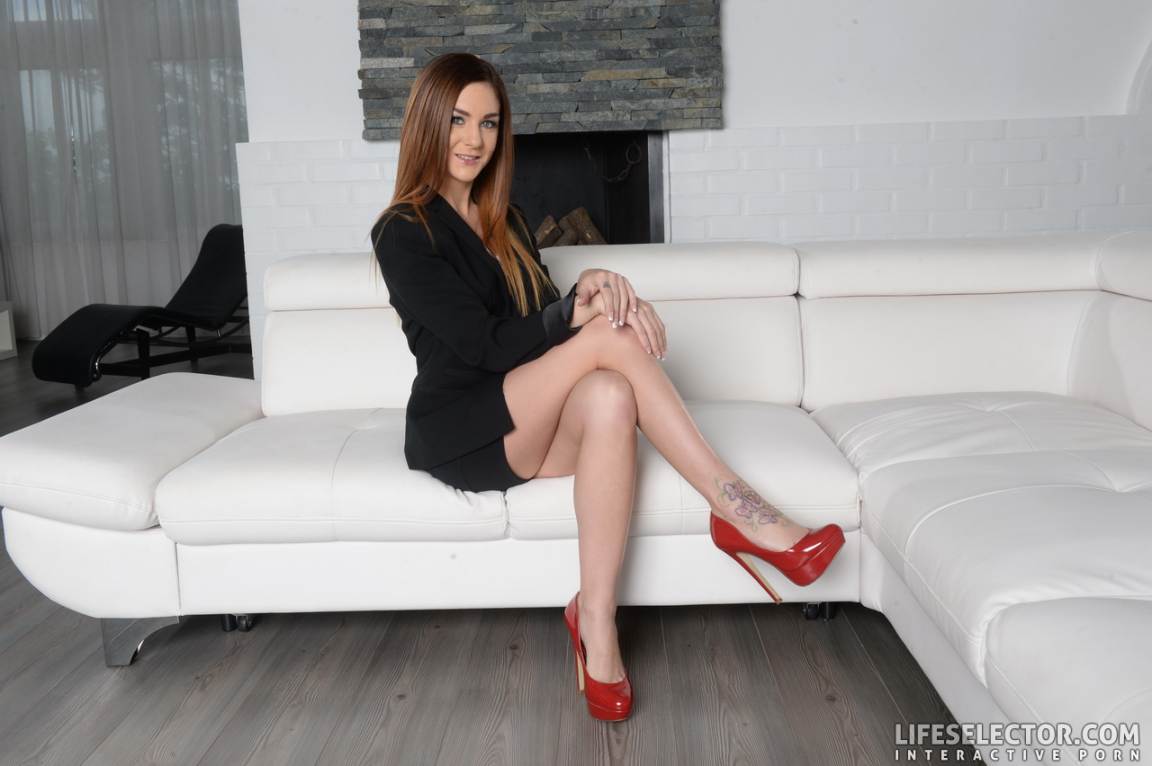 Life Selector is an unusual name for a porn site, but once you look past the name, you will discover a huge POV porn collection that places you right at the heart of the action. There are 1,881 scenes that you can stream in Full HD albeit with no option to download. You also have over 657 high-res galleries that you can download in zip files. The videos have a pretty unique concept, allowing you to pick the role 'you' want to play, ultimately ending up with you spilling gallons of love juices. Does that sound like something you'd be interested in? Keep reading.
The Allure of an Original Concept and Full HD Scenes
This LifeSelector coupon is not your ordinary porn offer. Far from it. Instead of just throwing random porn videos your way, these guys have gone for a different approach: the content here is presented in form of a game/adventure. Instead of just watching a porn video, you will be playing a game in which you decide what happens with the characters. All the videos are in POV in which you are the one fucking these women and having them rub and suck your dick.
To give you a better picture, let's look at one of my favorite scenarios. In this scene, you play a teacher at an all-girls private school. All the girls are super gorgeous and you can't help but ogle. In one of the scenarios, you are flirting with your fellow teachers before you go to class. But before you get there, a sexy blonde hits on you. Now, as a teacher, you have two options; grab the girl and make out with her in a broom closet or proceed to class.
This is where shit gets interesting.
From the 'game', you can choose door #1 where you can suggest she gets back to class or give her a tardy slip. These steps are free, but if you want a bit of action, you have to buy credits (five in this particular scenario). Do that and you have the option of having your dick sucked or your balls licked. The adventure continues and in another stage, you will be found out by another make teacher from where you will have to 'bribe' your way out of the situation by buying extra credits. As you can see, there is plenty of excitement to look forward to.
Credits and Categories
As mentioned, the only way you will be able to access this action is by purchasing credits. My stay here cost me an average of 2.5 credits per minute of footage. This might be different for your case depending on the show you pick. Overall, you can expect to spend around $0.25/minute. If you visit the site for five days a week, you will earn yourself some 25 bonus credits which will definitely go a long way. You will also be pleased to discover that action is available in different categories to cater to your fantasies. They include anal, BDSM, lesbian, solo, and threesome. The scenarios also feature some of the sexiest adult performers like Karneli Bandi, Scarlet Chase, Mia Malkova, and August Ames among others.
Final Thoughts
Pay-per-view porn sites don't get any better than LifeSelector. The concept is unique and truly places you in the driver's seat with action recorded in POV. There are hundreds of high-quality scenes in which you control what happens with plenty of crazy sex to look forward to. It is as exciting as it is nasty.