Virtual Taboo Discount
Activate Deal
---
76% off Virtual Taboo Coupon
51% off at $14.99 for 30 days or 76% off $8.33 per month for One Year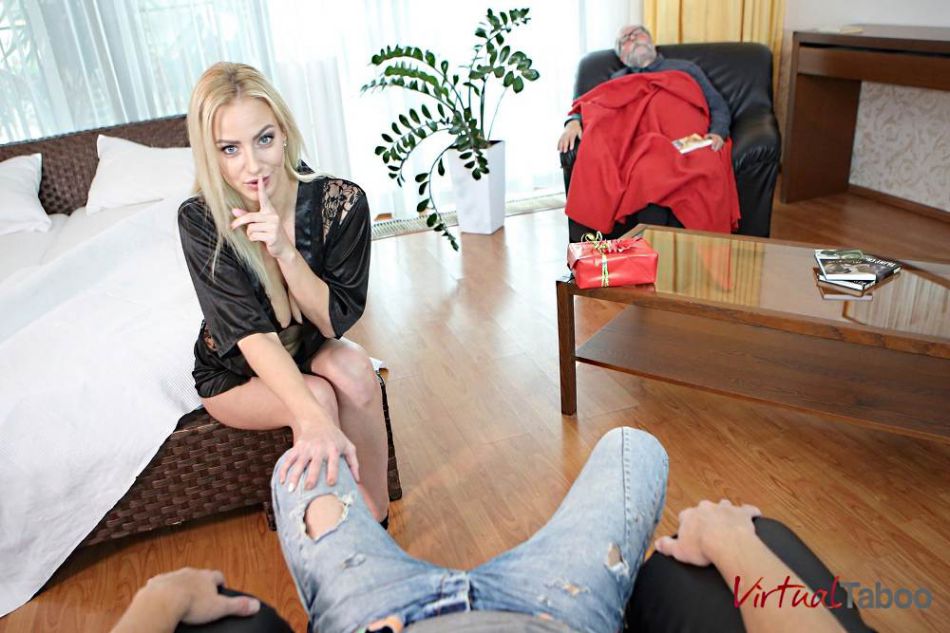 There is a reason why taboo porn is one of the most popular among porn lovers. After all, we all crave what we cannot have. You may harbor evil thoughts of fucking your teacher, your stepsisters, your shapely stepmom, etc. But let's not kid ourselves; you will never be able to make these fantasies come true. This is why this niche is very popular. With VirtualTaboo, you get to virtually live out these scenarios. All you need is a VR headset and you are ready to be transported right into the thick of the action, literally and figuratively, with 577 movie experiences awaiting your lusty eyes. Let me tell you all about it.
For The Love of Virtual Reality
Technology has transformed how we do things. Some of us started watching porn when it was just magazines. Then followed websites that mostly featured images before going full throttle on videos. Virtual reality has taken our porn consumption to another level. With a headset, you can enjoy a super immersive experience that makes you feel like the guy having his cock sucked and fucked by a bodacious European bombshell.
The site has all the makings of a great VR porn destination but with the added twist of focusing on taboo. With naughty taboo storylines and plenty of perverted scenarios, you cannot wait to partake in this debauchery. There are 577 movies, all offering you incredible 180-degree POV, and they will send hot blood down your crotch. All the videos are available in at least 4K with 150+ available barely believable 6K and 7K resolutions. Needless to say, the 7K videos come in super high bitrates of up to 40,000k and will be slow on average headsets. However, 60fps and binaural audio give you the best immersive experience. You can also look forward to new videos up to 4 times a week.
Takes A Bit of Getting Used To
If you haven't used VR before, the technology is usually a handful for many and it's no different with our Virtual Taboo coupon. Luckily, the site has a guide to help you get acquainted, and will go a long way whether you are a pro or a newbie. You will also be pleased to note that the videos are compatible with many of the popular devices on the market including Gear VR, Oculus, and HTC Vive. You can also view them from your smartphone. You will also have an easy time navigating with sorting options, tags that allow you to filter the videos by 5K, 6K, or 7K, and an advanced search feature that will without doubt go a long way. You can also rate, comment, and add videos to a list of favorites.
Final Thoughts
I could spend the entire day describing the incredibly immersive experience that awaits you on Virtual Taboo, but the best thing would be for you to try it out. Virtual reality has never disappointed and with scenes compatible with many headsets, there are no excuses. Not with 5K, 6K, and 7K videos on the menu.